---
---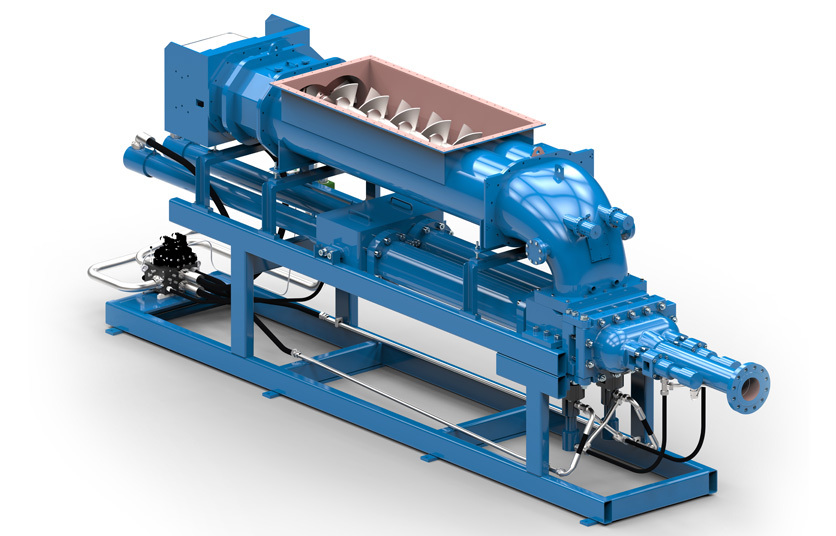 Performance range:
up to 200 m³/h (880 GPM)
up to 16.0 MPa (2300 psi)
Field of application:
For the transfer of dehydrated sludge or filter cakes from Industry and municipalities, Centrifuges, chamber filter presses, vacuum presses, and belt presses
Feeding incinerators for dehydrated and pre-dried sludge, hazardous waste, chemical residues, and solvents
In mining, for refilling and transporting paste-like mine slurry
Solids Handling pumps for difficult media at extremely high pressure.
ABEL SH solids handling pumps span a wide performance range and are also suited for a large number of pumping media and applications. These high pressure pumps really prove their worth when extremely abrasive, paste-like and compact media (e.g. dehydrated sewage sludge) have to be conveyed safely at high pressure. At ABEL, this high-capacity pump has extra wall thickness and a large intake valve, which, when combined with a very good filling ratio, produce a service life that is longer than the norm.

Along with the actual pump unit (consisting of sludge, hydraulic main and valve cylinders) an ABEL SH thick matter pump comprises a total of four components: the actual pump, the hydraulic drive unit, a feed screw to fill the product cylinder, and a control cabinet with PLC. The programmable logic controller is the brain of the system and allows for integration with complex processes and control room systems.
Available with ATEX certification.
Advantages
sealed pipline transfer
high solid content, up to 80%
long service life
long transfer distance
highly energy efficient
adjustment by means of frequency converter on demand