---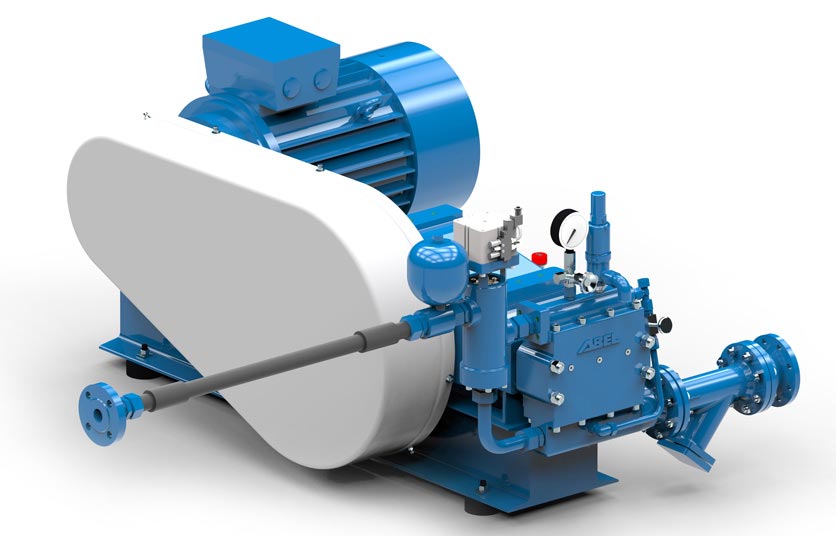 Performance range:
up to 25 m³/h (110 GPM)
up to 16.0 MPa (2300 psi)
Field of application:
High pressure cleaning for Filter cloths,Containers,Pipes,High pressure feeding for Gas washers and gas dryers,Reverse osmosis systems,Reactors, High pressure injection on gas and oil fields
ABEL HP triplex plunger pumps - an efficient, solid purchase.
The HP series offers an additional triplex plunger pump for high pressure cleaning with up to 16.0 MPa (2300 psi). This series has proven its worth many times over, especially when used to clean filter cloths for chamber and membrane filter presses. With accessories that are designed to meet the specific needs of cleaning applications, such as the ABEL directional control valve, this series lives up to expectations. The ABEL Series HP pumps can be used in the oil and gas industries, and for feeding combinator in the food industry.
Available with ATEX certification.
Constructional features
fast and cost-efficient maintenance
compact design
long service life
internal return of leakage
less suction pressure required
internal gear unit
adjustment by means of frequency converter on demand