ABEL PUMP HM – Transporting Raw Sewage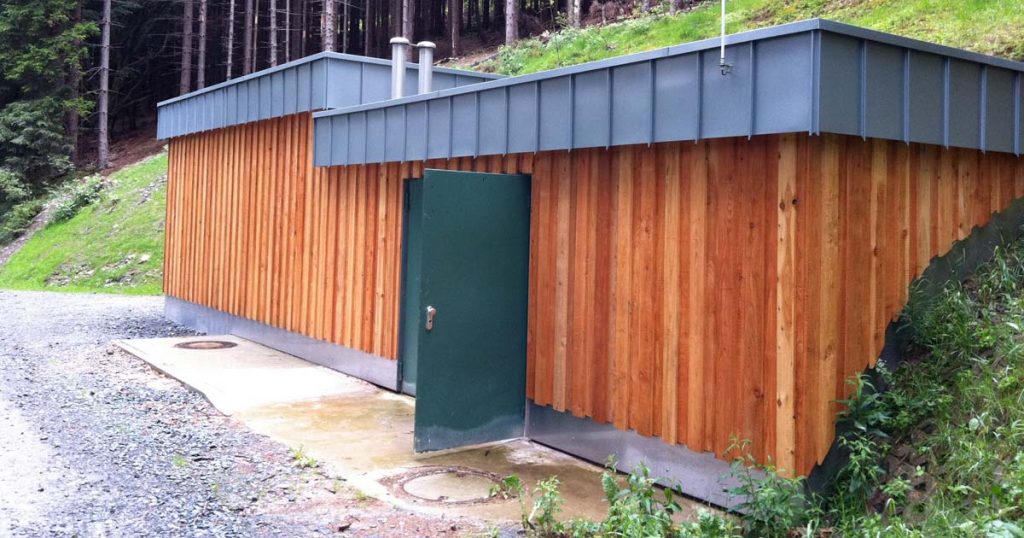 ABEL HM – Transporting Raw Sewage
Background
In 2010, a 15-hectare (approx.) holiday park with about 120 holiday homes was built in western Germany.
By the end of 2011 it had grown to almost 200 holiday homes. The new construction called for a reconsideration of the existing sewage pumping system. While previously just the sewage from the existing restaurants, golf course and "Schullandheim" (a building used for school residential study trips) needed to be removed, the amount of sewage increased considerably as a result of the new holiday park.
The existing sewage pumping station was equipped with 2 x 2 rotary piston pumps. These were connected in series in order to supply the pressure needed for transporting the waste water over a distance of almost 500m with differences in altitude of more than 60m to finally reach the sewage treatment plant where the waste water is treated. As there is a ABEL piston pump in a nearby sewage treatment plant since 1982 for feeding a filter press, hence the use of ABEL pumps was also considered for the new pumping station extension.
The solution
The selection was made for two piston diaphragm pumps from ABEL's HM series with a performance of 10 or 15 l/s, respectively, against an operation pressure of up to 10 bar. Both pumps are equipped with frequency converters in order to adjust the pump output to varying waste water quantities and to ensure a smooth start against the geodetic pumping head. A level monitoring system in the infeed of the pumping station serves as a start and stop signal for the pumps. Depending on the quantity of sewage accumulated, either one pump is activated, or – in case of peak load – both pumps operate in parallel. A macerator connected upstream of the pumps reduces impurities in the sewage to a particle size of 3-4 mm. The smaller of the two pumps was installed at the same place where the previously existing rotary piston pumps had been positioned. The pumping station building was extended to accommodate the larger pump, which is positioned at ground level and therefore has to cope with a geodetic suction head of a little more than 3 m, which it can easily achieve.
The pumps were commissioned at the end of 2010 and even after 4 1/2 years of operation the pumps are still working with the first set of ball valves and valve seating. Other than minor parts, only a membrane on one of the pumps has needed to be replaced (as a precaution) in those 4 1/2 years. The expectations placed on unmanned and smooth operation were therefore fully met.